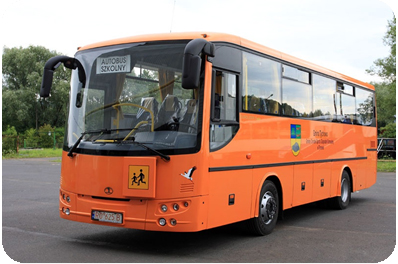 School version of the intercity EUROLIDER 9 bus designed for shuttle transport of students to schools, transport of children for extracurricular activities and trips. The bus painted on a characteristic orange color, distinguishing it from other means of road transport. It meets all the requirements of school bus regulations, including distinctive light and sound signals and a door lock. Elegant, although modest silhouette, does not resemble traditional American angular school buses with "long nose". EUROLIDER 9S is the successor of the popular A0909S SMYK bus, manufactured by AUTOSAN in the years 2003-2010, operating on the domestic market in a total of 441 units.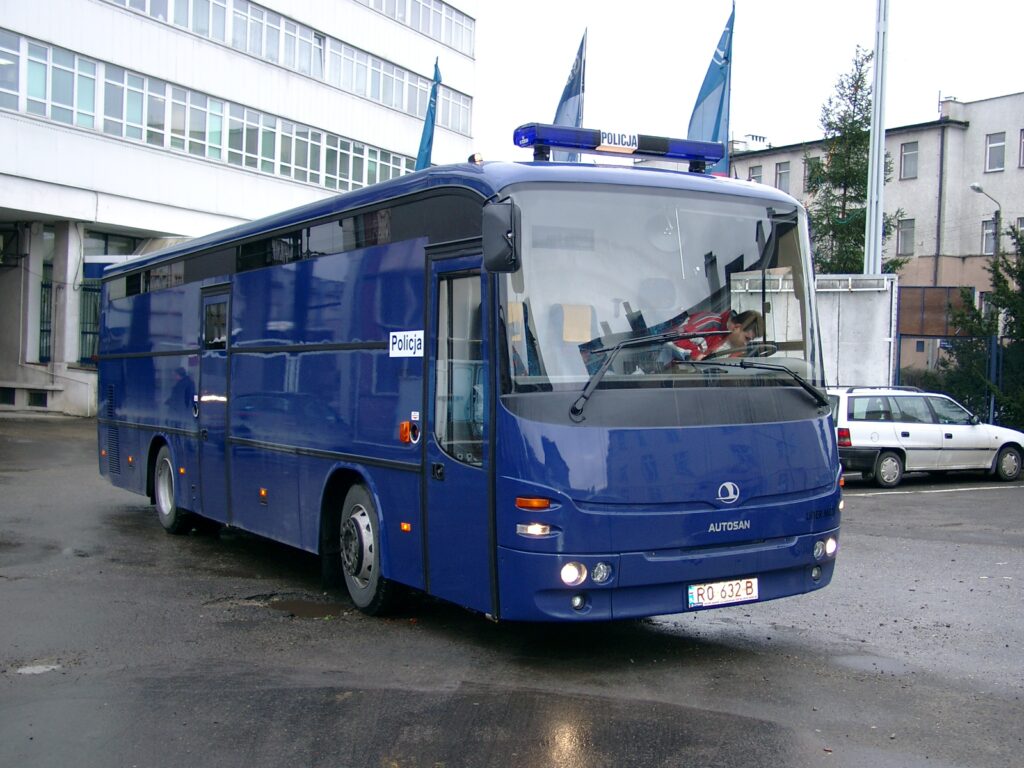 Special bus, built on the base of LIDER 10, intended for the transport of detainees or prisoners under escort. Vehicles of this type are used by the Police, Border Guard, Prison Guard. They are also used to protect high risk mass events. On the bus board there are two separate sections for detainees, for example for men and women, two separate cells for particularly dangerous persons, two toilets, a dog cage, a gun stand and radio transmitters. The bus is equipped with sound and light signaling devices required for the privileged vehicle. All openings have been secured against detainees escaping in accordance with departmental regulations. The use of vandal-proof seats with a metal construction and cover with thick plywood or plastic excludes the ability to hide dangerous items in the upholstery. Interior lighting, sound system, interior door windows and ventilation have been secured by gratings and the floor was covered with thick ribs.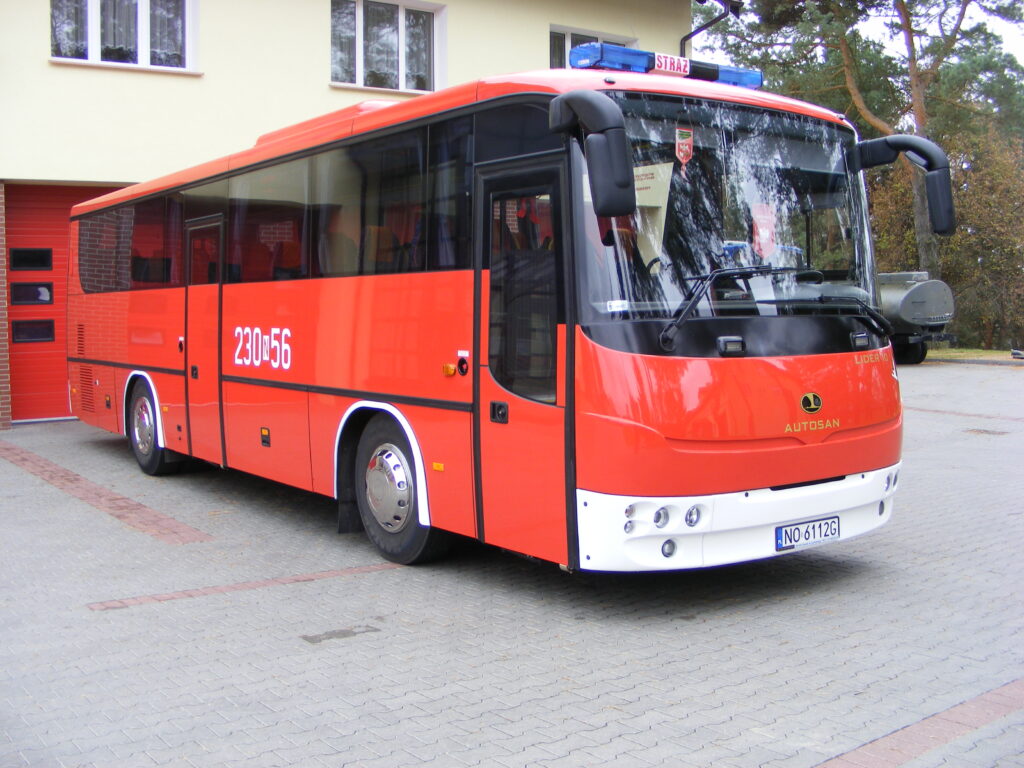 Produced on the base of EUROLIDER 9 and LIDE 10 intercity buses. Intended for rescuers' transport in a variety of actions led by the Fire Brigade. They are equipped with light and sound signaling devices that allow to use these buses as privileged vehicles. They are distinguished by the red color of external painting and they are additionally marked with Fire Brigade operating numbers.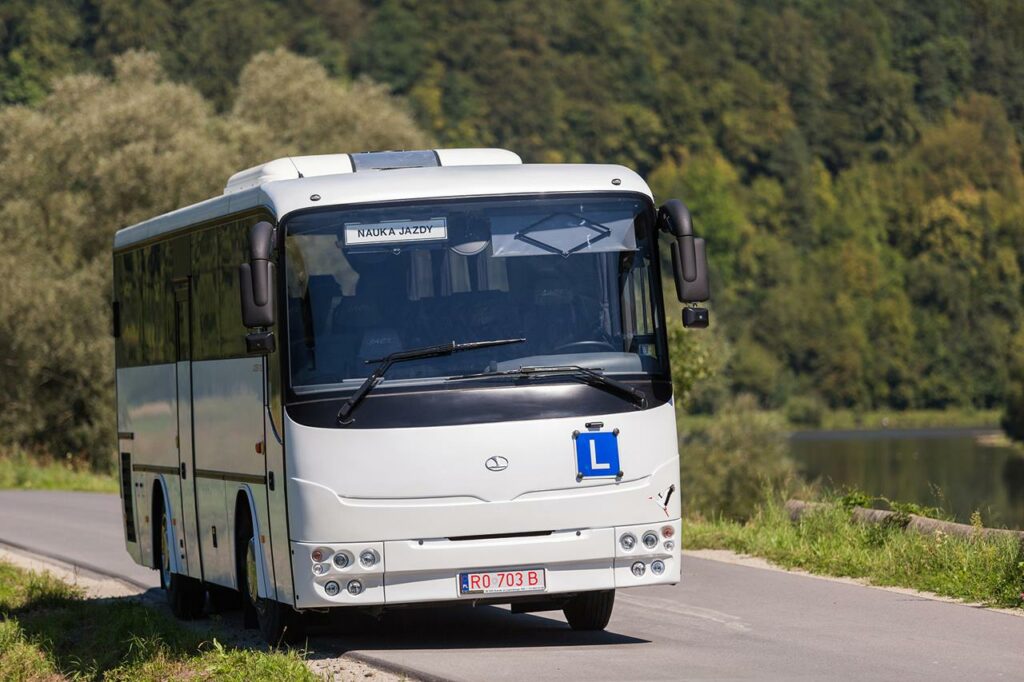 Produced on the base of intercity LIDER 10 bus, designed for driver's training centers, bought mainly by provincial and city traffic centers, as well as private driving schools. A driving instructor position installed at a place normally reserved for the tour guide.
Specialized bus equipment are:
• detachable ABS, ASR and ESP systems,
• electrically controlled external mirrors for the driver and mechanically for the examiner / instructor (right and left),
• additional rearview mirror for instructor,
• additional place for the examiner / instructor,
• additional brake pedal, which allows to take control of the brakes,
• illuminated display (front and rear) with the letter "L" and the words "Driving Study" or "Examination"
• signaling of turn signals and stop lights (visible from the driving instructor stand).